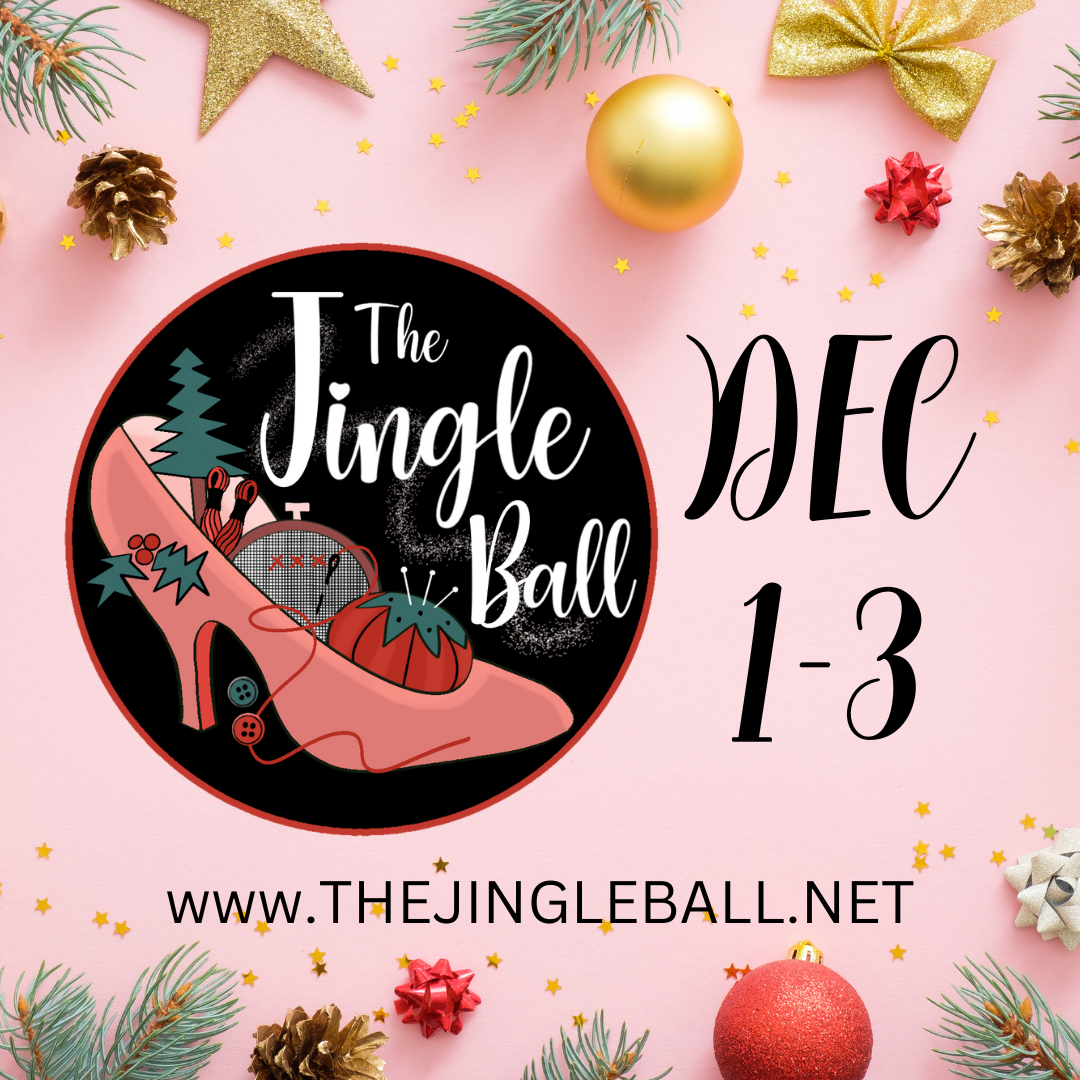 Lindy Stitches hosts a fabulous pre-holiday party with the 12 Designers of Christmas! Best of all, it's virtual and general admission tickets are only $10!
The Jingle Ball is a virtual holiday event celebrating our love of cross stitch.  Slip on your dancing shoes and come enjoy what the 12 Designers of Christmas have prepared for you!
Every attendee should purchase a general admission ticket to get entry into the ball.  The $10 General Admission Ticket allows you to enjoy:
BALLROOM ENTERTAINMENT with music and much much more!  We have a long selection holiday music and entertainment recorded especially for you by the designers.  You'll want to laugh and stitch through the entire recording (which may be a few hours by the time we're done with it!)
LIVE MEET & GREETS with each designer.  Meet your favorite designers, ask them your questions, and get to know them personally.
SOCIAL STITCHING TABLES:  Meet a new stitchy friend or reconnect with old ones!  We had several new stitching groups form after meeting each other at the Jingle Ball.
THE SHOPPING HALL:  24 hour shopping with 13 booths prepared by the designers.  Each designer has prepared at least one EXCLUSIVE holiday cross stitch pattern which you'll  be able to purchase during the Ball!  Your general admission ticket doesn't cover an exclusive patterns.  The exclusives are guaranteed not to sell out during the event.  The booths will also have all sorts of stitching goodies you'll love browsing through.